Pre-Order: 'In the Company of Black' [Second Edition]
The second edition of In the Company of Black by Cecil McDonald, Jr. is now available for Pre-Order!
This book will release in February 2018, which will be the same time all pre-orders will ship.
This book is currently available at a reduced price of $65 until the coming release in early February 2018, at which point it will be $75.
In the Company of Black by Cecil McDonald, Jr.
In the Company of Black was first released in April 2017 in an edition of 100 handmade signed copies. The book was supported by a release at Filter Photo and a conversation between Cecil McDonald, Jr. and Dawoud Bey—Photographing Black Life—put on by the Chicago Humanities Festival at the Art Institute of Chicago.
The first edition of In the Company of Black has been collected by institutions such as the Metropolitan Museum of Art, the Art Institute of Chicago's Ryerson and Burnham Libraries, Yale University's Robert B. Haas Family Arts Library, the Walker Art Center, Trinity Christian College, the Museum of Contemporary Photography, the National Arts Library in London, the University of Chicago Special Collections Library, Brown University, the Columbia College Chicago Library, the Joan Flasch Artist Books Library, the University of Iowa, Illinois State University Milner Library, George Washington University, Pier 24 Photography Museum, Ohio University, among other private collections.
The book has been recognized by the Aperture Foundation and ParisPhoto in being shortlisted in the top 35 of roughly 1000 entries for the 2017 PhotoBook Awards and will be traveling on exhibition around the world until the end of October 2018.
There are still a few copies remaining in the handmade artist book first edition of 100 signed and numbered books:
Additional details about the forthcoming Second Edition: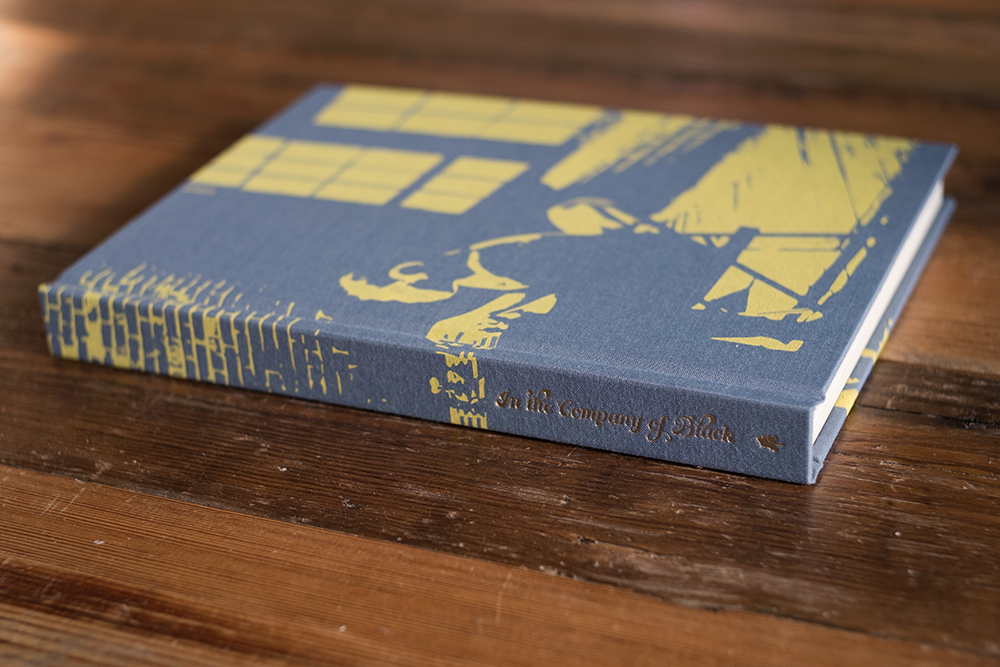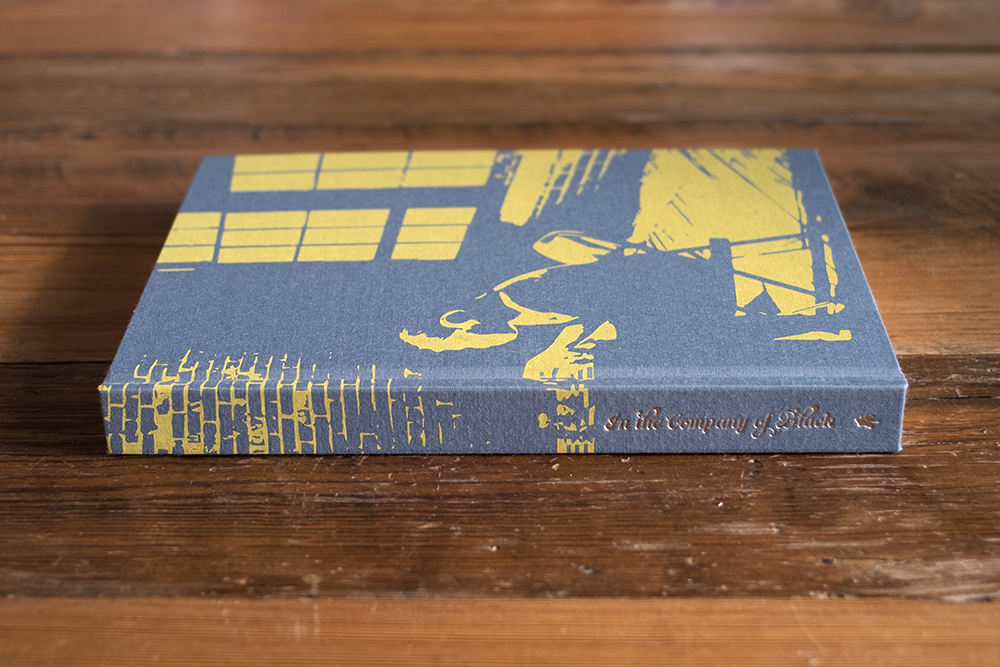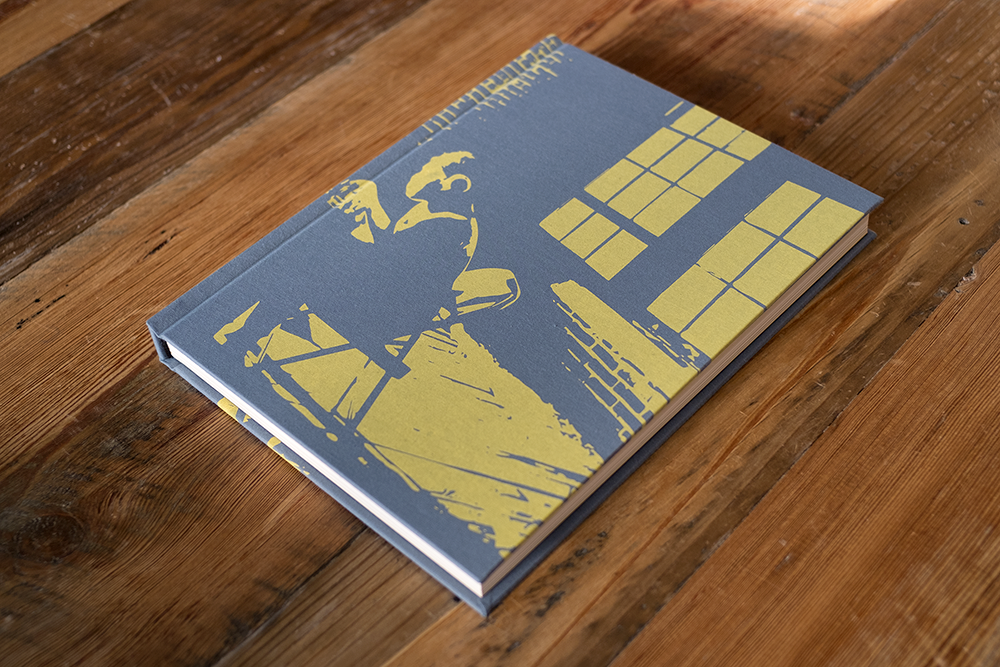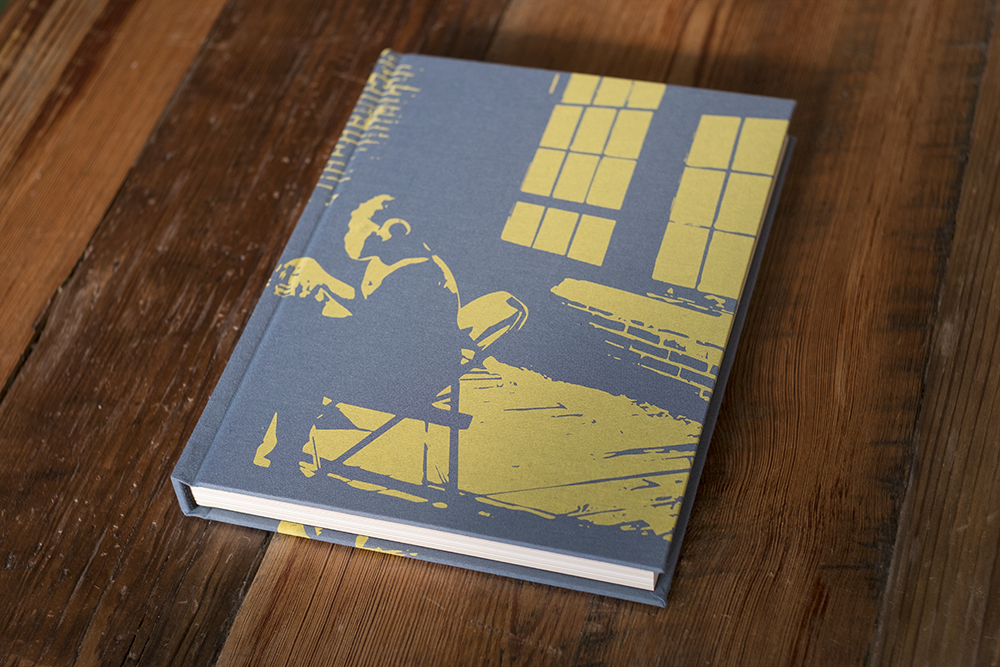 Please note that these images are of a pre-order proof copy of the book — the final design will be slightly different in appearance (thinner, slightly smaller in size — spec details below)
ISBN 978-0-9968161-2-0
Pre-Order price of $65 — will ship in February 2018.
Book will be available for $75 retail after February release.
9" x 11.75" x .5", 144 pages, photographs and text printed on a HP Indigo press. 100T and 80T papers.
Fabric covers, silkscreened by Delicious Design League, foil stamped spine.
Printed and smythe sewn in Rockford, IL.
Cased and foil stamped at Candor Arts.
About In the Company of Black:
In the Company of Black is a book of photographs by multi-disciplinary artist Cecil McDonald Jr. For the past seven years, McDonald has developed a body of work focused on what he describes as "extraordinarily ordinary" people: educators, artists, administrators, business owners, teachers, and students, "I'm bringing together images of Black people who represent everyday folks." Complemented with an essay by Tempestt Hazel and poems by avery r. young, McDonald's In the Company of Black addresses and responds to the vast inaccuracies of Black humanity depicted within American society.
"When it comes to Black people, America is fascinated with extreme poles: either showing victims of violence, pain, and poverty (Black misery) or famous athletes and entertainers, and icons of popular culture (Black exceptionalism). This false dichotomy denies Black people the individuality and full spectrum of humanity that is so readily offered to the white population in this country. The photographs that I've been making ask the question: where are the people who make up the space in between? Here they are, they are important, they must be seen!" — Cecil McDonald, Jr. on In the Company of Black.
Cecil McDonald Jr. uses photography, video, and text to explore the intersections of masculinity, familial relations, and the artistic and intellectual pursuits of Black culture. McDonald studied fashion, house music, and dance club culture before receiving an MFA in Photography at Columbia College Chicago, where he currently serves as an adjunct professor and a teaching artist at the Center for Community Arts Partnerships. His work has been exhibited both nationally and internationally, with works in the permanent collection of The Cleveland Museum of Art, Chicago Bank of America LaSalle Collection, and the Harris Bank Collection. He was awarded the: Joyce Foundation Midwest Voices & Visions Award, the Artadia Award, The Swiss Benevolent Society, Lucerne, Switzerland, Residency and the 3Arts Teaching Artist Award. McDonald participated in Light Work's Artist-in-Residence program in July 2013. Most recently, McDonald completed the DCASE residency where he began work on his most recent body of work Cuts and Beats, a project that montages performance photography from the floors of dance festivals and nightclubs with late 19th-century imagery from stage and theater advertisements, sheet music covers, and celebrity portraiture.