Recently in the studio: Barbara Jones-Hogu: RESIST, RELATE, UNITE with the DePaul Art Museum
We recently had the privileged opportunity to work with Julie Rodrigues-Widholm and Mia Lopez of the DePaul Art Museum on the institution's most recent monograph Barbara Jones-Hogu: RESIST, RELATE, UNITE.
Barbara Jones-Hogu was a central figure of the Black Arts Movement and a founding member of the African Commune of Bad Relevant Artists (AfriCOBRA). Throughout her career she worked in painting, printmaking, film, education, and has contributed to major projects including Chicago's Wall of Respect mural. This was her first solo museum exhibition featuring works on paper including woodcuts, etchings, lithographs, and screenprints.
On the occasion of the exhibition Barbara Jones-Hogu: Resist, Relate, Unite, the museum published the first monograph on the artist's work. The publication features texts by art historian Rebecca Zorach, Tate Modern Curator of International Art Zoe Whitley, and artist Faheem Majeed.
This book was published in an edition of 500.
We designed and produced this publication with a heavy focus on honoring Barbara Jones-Hogu's skillful work and dedication to the medium of screenprinting.
In collaboration with Delicious Design League, the cover fabric was silkscreened with two colors, foil stamped once, and wrapped by hand in our studio. Lowitz and Sons printed the interior of the book and smythe-sewed the book blocks. All foil stamping and casebinding were done by hand in our studio.
We recently co-published a small special edition with the DePaul Art Museum of 10 copies available in a blind-debossed custom clamshell box. It is now available in our shop.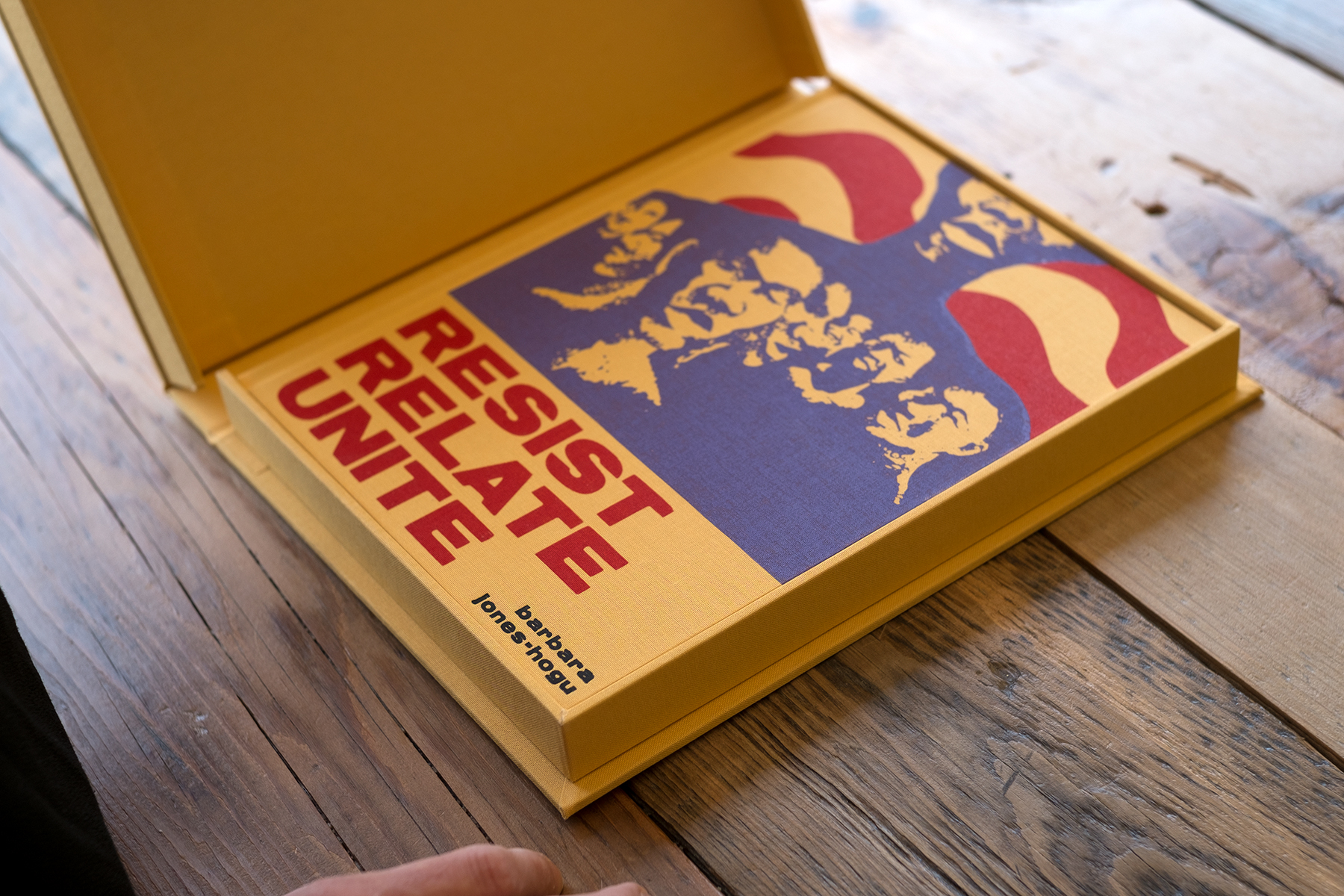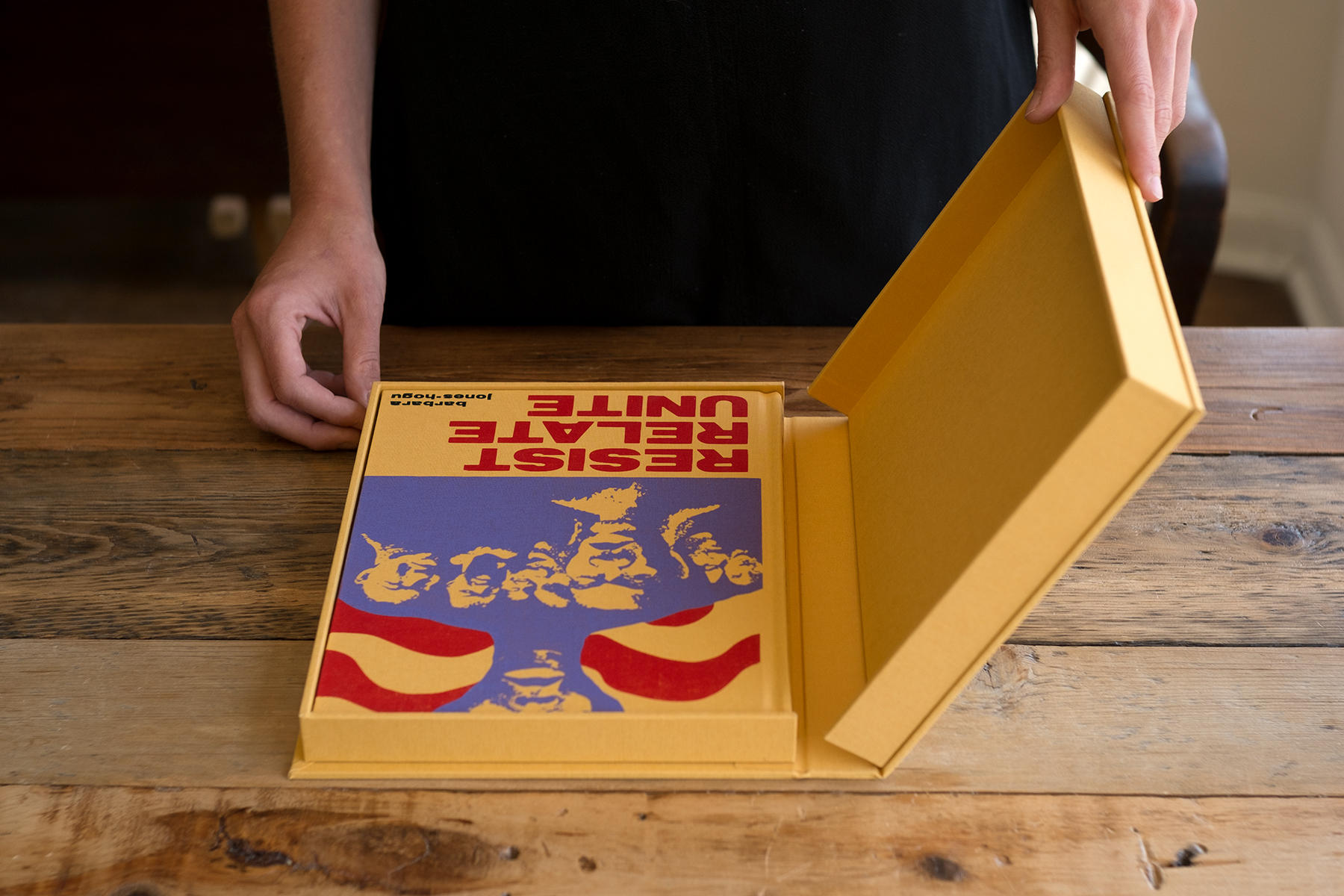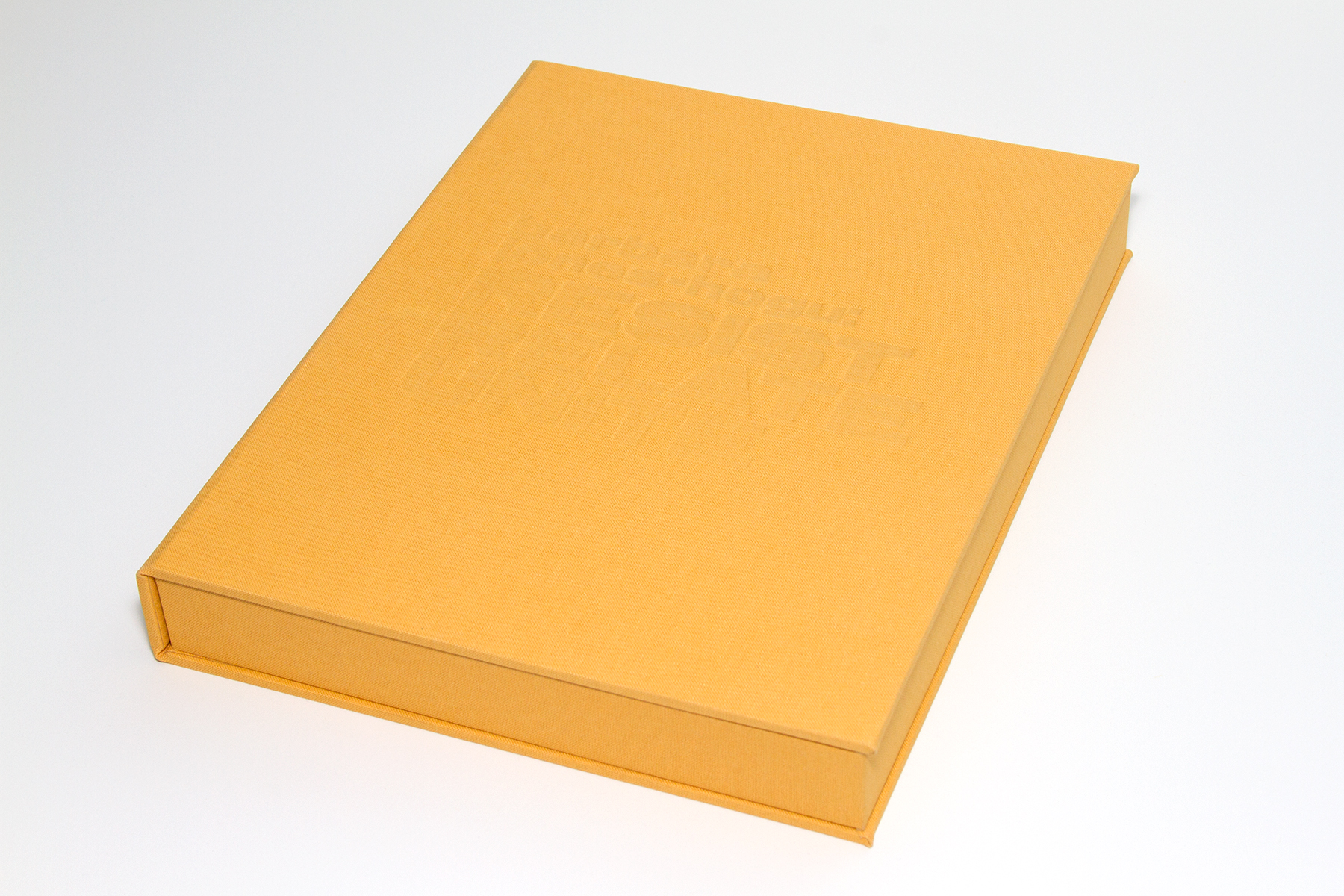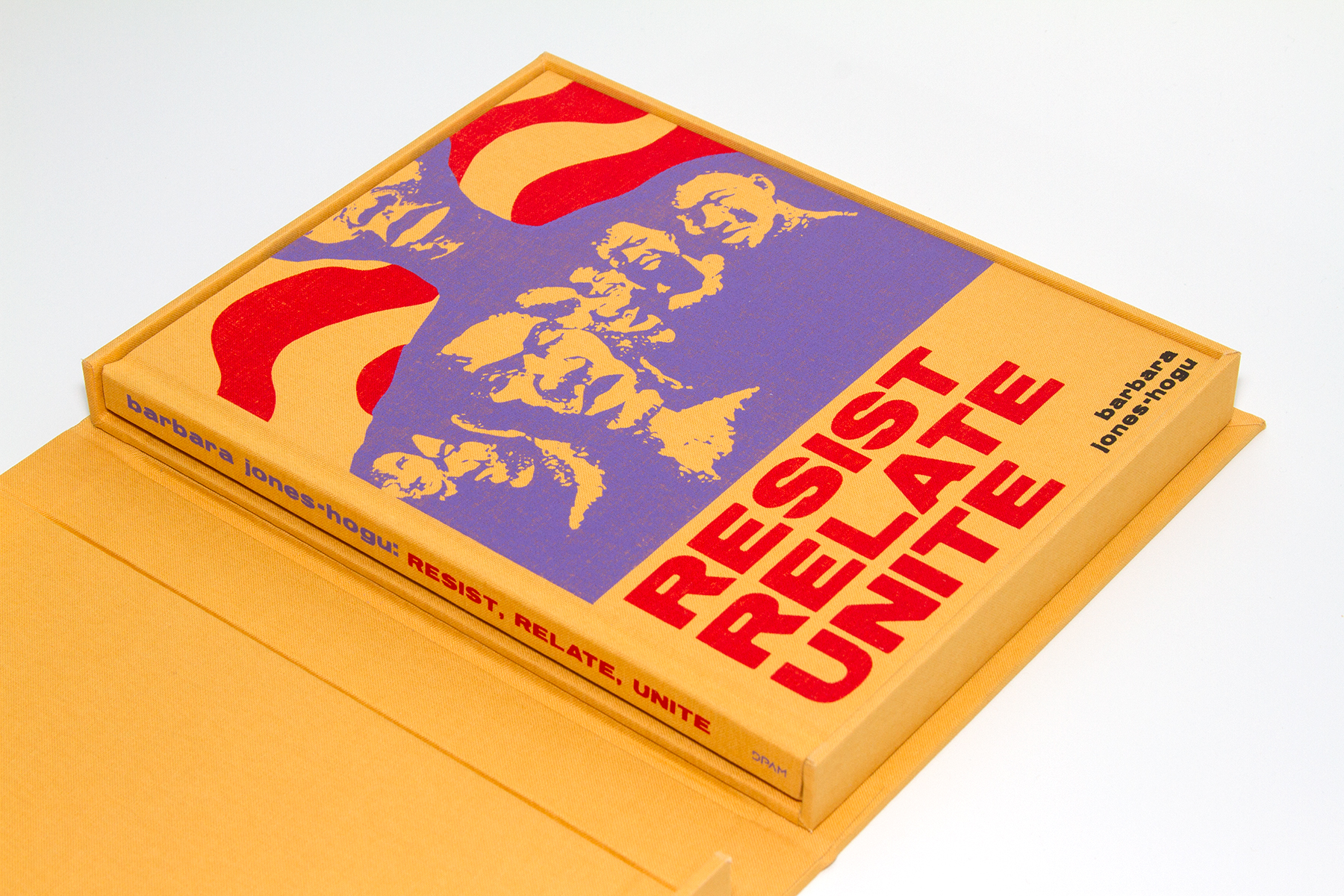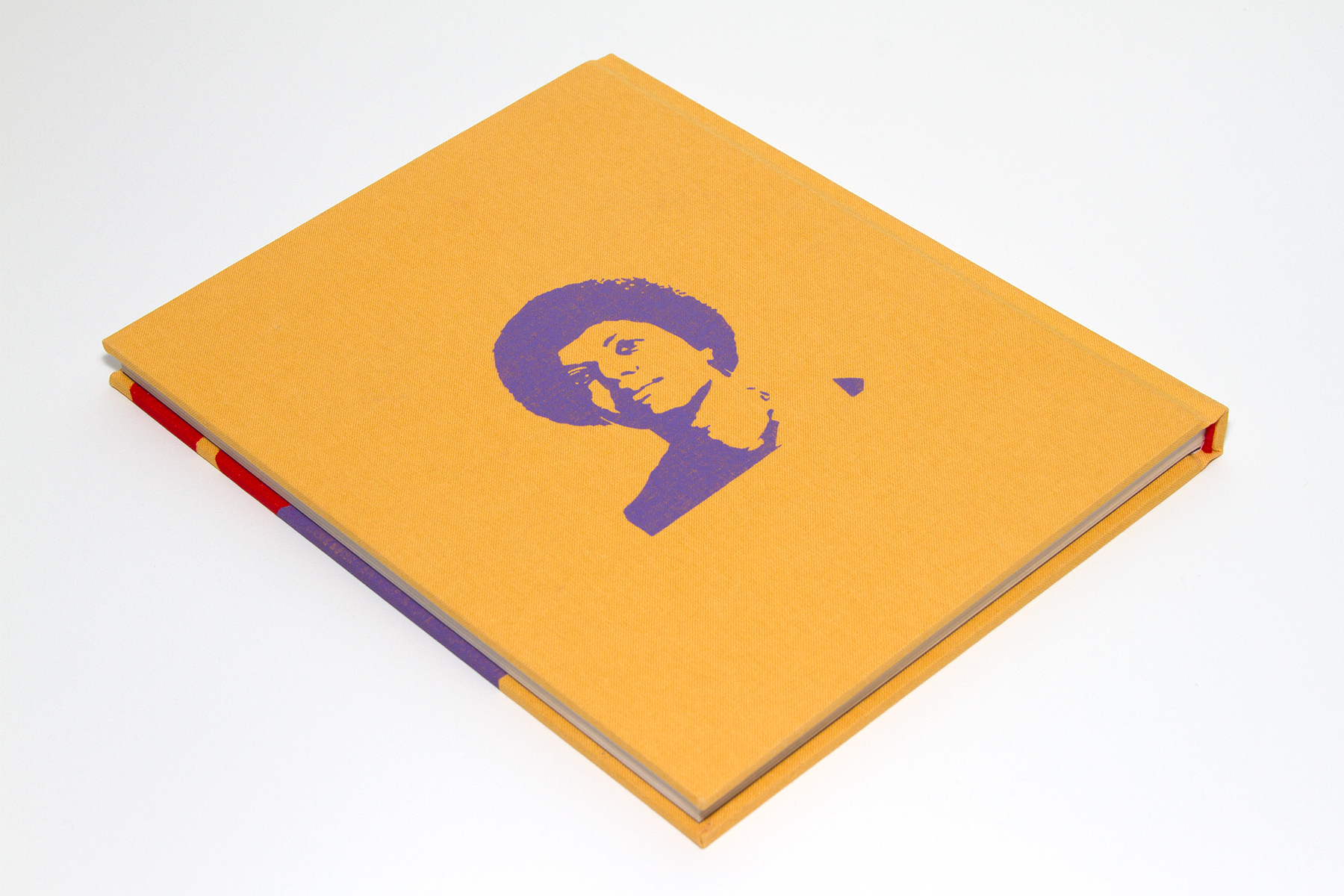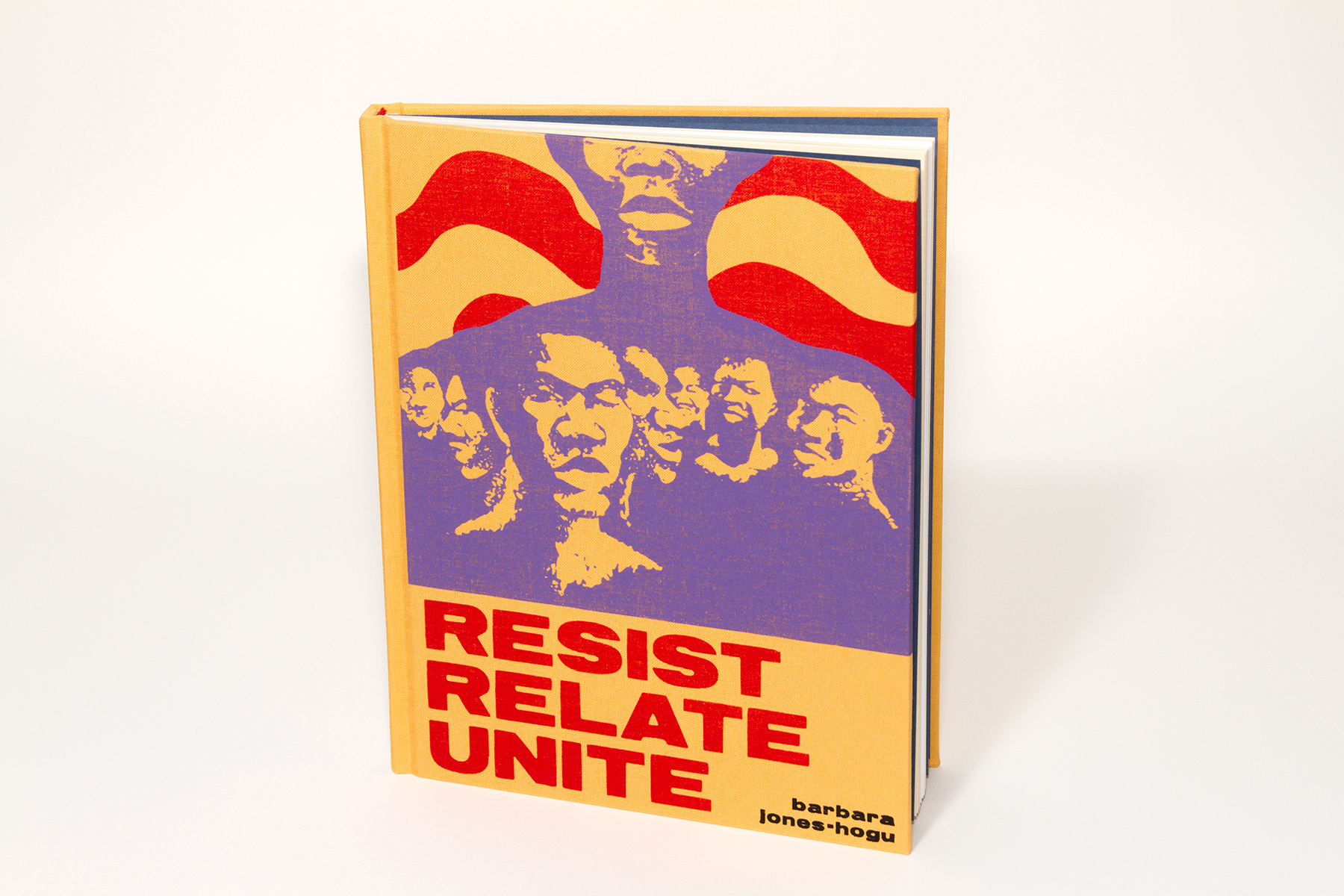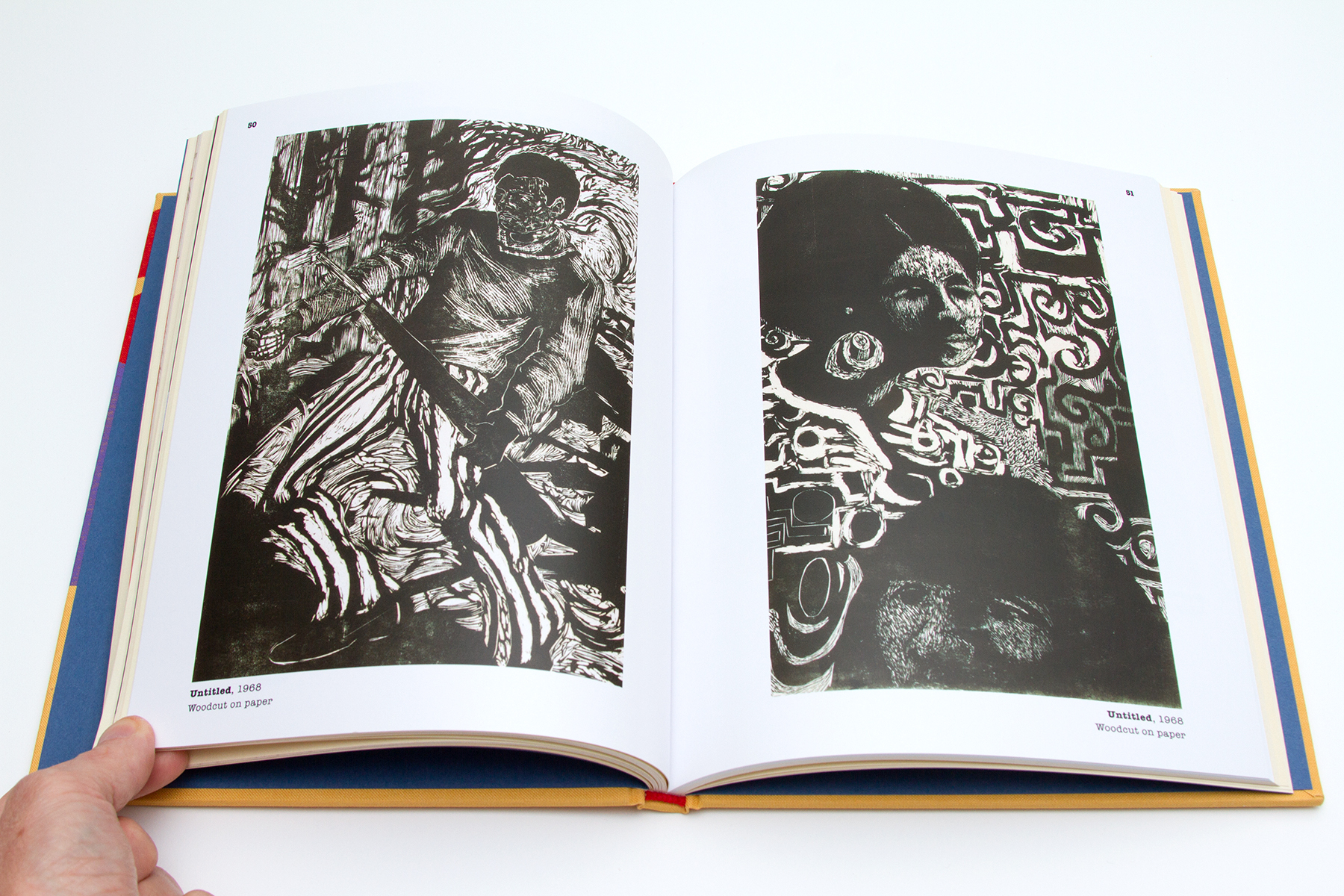 It is now available for purchase through our online shop: